Shingle Repair and Replacement
When it comes to installing shingle roofs in Fort Lauderdale, our skilled roofers do the job right the first time! We promise to uphold our commitment to quality and high standards with every Fort Lauderdale shingle roofing project we complete. At Ricketts Roofing And Construction Our customer are like Family Here.

Fort Lauderdale Best Asphalt Shingle Roofer
Are you in need of a  asphalt shingle roofer, Then look no further. Hire Ricketts roofing And Construction, the top rated asphalt shingle roofer in Fort Lauderdale, here you get absolute piece of mind  with our quality installations from our exoperienced pro's. We offer quick estimate and very affordable prices, call 954-588-5670 today.
Have you seen ripped- off shingles in your driveway?.  Or shingles that are cracked or curled due to your roof's age.  If this is so, then it means your roof may need to be replaced.  Trust Ricketts Roofing And Construction to handle your minor repairs to full roof replacement. When you want a residential roofing contractor to help with your full scale roof replacement, you can always count on the trusted professionals at us. We offer a complete range of residential roofing solutions including asphalt shingle roof repair and replacement in Fort Lauderdale , Fl. You can schedule your free inspection and estimate by calling (954) 588-5670.
Get Your Shingle roof today
Our Shingle Roofing Services In Fort Lauderdale
Shingle roofing is very widely used in Florida especially on roofs of residential homes. The principal reason why  shingle roofs are so popular,  is affordability, as most homeowners  find them economical. 
If you have a leaky roof, or suspect your roof sustained damage, after bad weather or the passage of a  storm, which left shingles on your driveway and you're considering a repair, call Ricketts Roofing And construction at 954-588-5670 and we'll come out to inspect it. 
Whatever the situation, rest assured, our experienced asphalt shingle repair crew in Fort Lauderdale, Fl will get your get your roof fixed in no time.
As one of Fort Lauderdale's leading shingle roofing contractors, we  normally show homeowners a number of shingle options and colors to enhance energy efficiency and compliment their facade. For Those on a on a tight budget, we usually recommend installing shingles, which are affordable, durable and cost-effective.
While cost may be a big consideration for you, we do advise where feasible, that you use architectural shingles, as they offer much greater  wind resistance, and are likely to handle the battering of a storm much better  here in south Florida than their counterpart   3-tab shingles, .
That said, we remind you to pay close attention to preventative maintenance and never neglect minor  shingles repairs, as these can prevent  the  occurrence of major problems and a premature roof failure costing you a great deal, if you have to replace your roof well before it is time. 
When it comes time to replace your roof, usually about 20-25 years, you can count on Ricketts Roofing And Construction for exceptional service when it comes to asphalt shingle replacement in Fort Lauderdale, Fl. Our roofer mechanics are  experience, skilled at their craft and all are dedicated to customer satisfaction.
Stress Free Shingle Roofing Service
Easy & Simple Booking Process
Stress - Free Roofing Process

Quality Work Guaranteed Always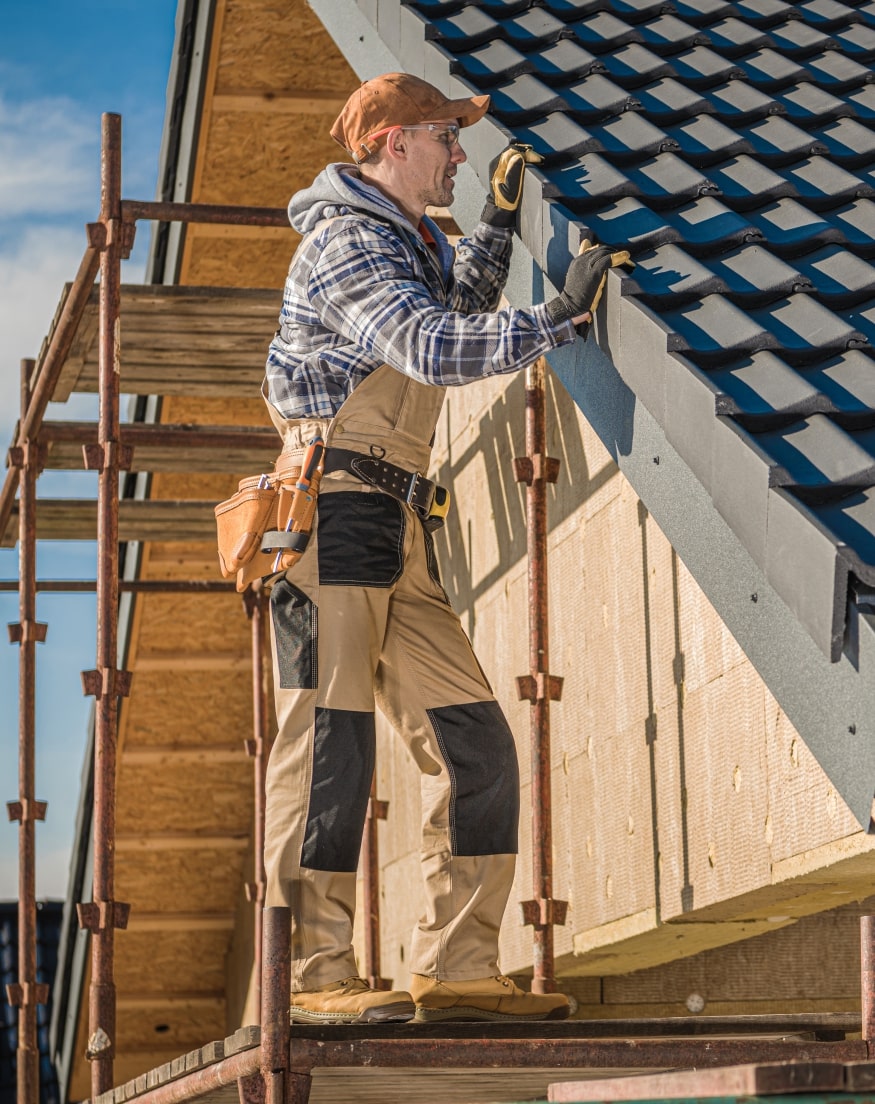 Why Choose Us For Your Next Shingle Roofing Project
Well, there are many reasons why we continue to be the roof repair service of choice for homeowners in Fort Lauderdale, Florida. However, as someone who might not have used our service yet, here are a couple of reasons why people choose us to replace and repair their roof: