Best Roofing Services Sunrise, Fl
When it comes to roofers services near me Sunrise, Fl our skilled roofers do the job right  the firs time! We stand by our commitment to highest standards  of integrity, fairness and quality with every City Of Sunrise  roofing job we undertake. Call Ricketts Roofing And Construction at 954-588-5670 for courteous, affordable effective roofing service.

Local Family Owned Roofing Company Serving Sunrise, Fl
Trusted Residential Roofing Services Sunrise, Fl
Are you searching for a  reputable roofing company in the City of Sunrise fl?.  Then look to the experienced team at Ricketts Roofing And Construction. As a Sunrise  roofing and construction company, Ricketts Roofing & Construction offers Quality installations  and repairs at affordable prices.
We know your roof plays a pivotal role in protecting you and your family, being your primary guard for your home!. It defends  and protects around the clock, through rain, and sun-shine. Here's where we can help, our certified roofers can help you take care of this important asset  along with overall  exterior to ensure your house continues to operate  properly.
Ricketts Roofing And Construction  have been providing roofing services in City Of Sunrise for more than a Decade. We know the area very well and have excelled at roof repairs, emergency roof repairs and roof replacements. In addition, we offer total home improvement, as well as  windows and doors, bathroom and kitchen remodeling.  Furthermore, we go the extra mile, when possible to ensure your home owner's insurance covers as much of  your costs as possible. If your roof has been damaged by a recent hurricane,  then you are entitled to insurance coverage. Give our team a call at 954-588-5670 today to schedule your  free inspection.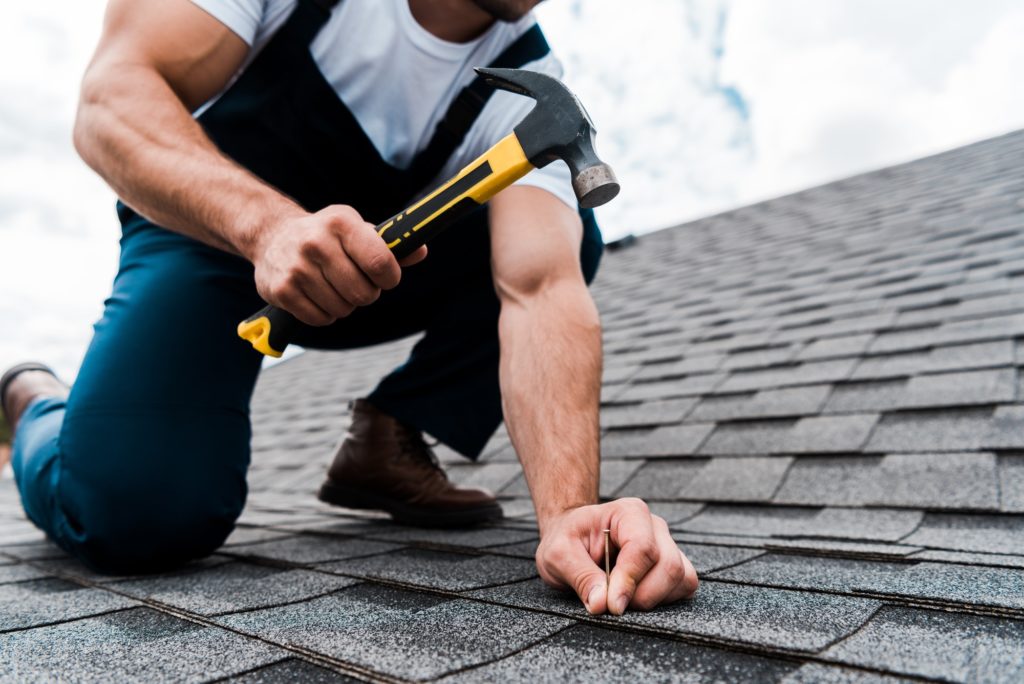 Affordable Residential Roof Replacement And Repair Sunrise, Fl.
Have you observed signs of a defective roof , not to worry, we are here to help homeowners just like you. Repairing  you  home's damaged roof  is critical for you and your family's protection. Small issues that goes undetected will cause more damage in the long run.  A home that  has missing shingles or broken broken tiles, will allow water to  slowly enter and deteriorate the under-layment, then, sooner or later,  enter the house. You are certain to have underlying  damage if you notice, these issues on your roof:
Look out, typically, after a thunderstorm or high winds if shingles goes missing from your home,  or lay bare  on the driveway. A t other times the flung far in the buses or outback on the ground, amid the shrubbery, driven by the evening breeze. Florida's torrential downpour and tropical winds are two of the biggest causes for missing shingles.
If you look at your shingles and notice that they aren't flat, but are curling at the edges, this is a sign of aging of your roof. Unfortunately, curling roof shingles are a sure sign that you may need to consider a roof replacement in many cases. as your roof age, your  shingles will display this sign as the material become dry and brittle  from the expansion and contraction caused from temperature differences or improper ventilation in your roofs, attic. At Ricketts Roofing And Construction, we inspect your roof and assess for  potential ventilation problems.  We observe the  air  flow through the soffit and roof  vents, to ensure  you have sufficient ventilation for the size roof.  If your roof is not properly vented, we assess and where necessary recommend replacement of  soffit vents, installation of additional  soffit and or and goose neck vents on your roof to alleviate the problem.
Broken Shingles
Broken shingles are a breach in the line of defense  of your roof, as they leave your roof exposed to the elements and under-protected. This absence of adequate roof cover will allow rain and moisture to get into areas previously safeguarded and protected.  Winds acting on your roofs are usually the culprit and is known to tear off whole tabs usually in an instance or acting over time. First the sudden wind gust  loose the tabs, lift them high,  crease them, bending them backwards, where they loose all resistance then eventually ripping  them completely off your roof.
Broken shingles is  sure sign of seriously damaged roof. This usually means that a roof has severe wind damage and should be inspected immediately.
Cracked shingles are characterized by lines along the surface of individual shingles. These are referred to as thermal splitting. They are typically caused from,  heat action of contraction and expansion over time. Cracked shingles can allow water to reach the underlayment and cause roof rot and leaks.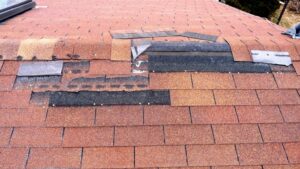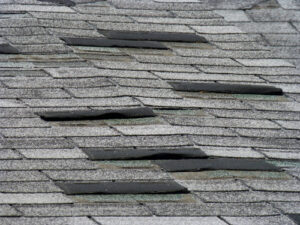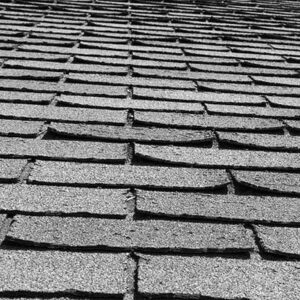 Storm Damage Roof Repair Sunrise, Fl
South Florida is re-known as the sunshine state, with lush vegetation and beautiful beaches, however we are also infamous for the most  destructive legendary hurricanes and tropical storms.  Hurricanes, tropical depressions and tornadoes all wreck havoc on your roofs  causing widespread devastation.
If your roof is damaged from these weather events  and requires immediate and  urgent  attention, then we can help. . Our Roofers at Ricketts Roofing And Construction  are ready to help you restore your home or business. With over a decade of working on hurricane ravaged homes in Florida, we not only handle your roofs, but your complete structure, roof to foundation, wall to wall.  Our  repairs to your structure, will  help you restore your property quickly.
Soffit Repair Sunrise, Fl.
Most City Of Sunrise homes have their roofs extending beyond  the sides of the perimeter walls,  which is the the traditional style of most residential homes in Florida.  This projection of the roof is called the overhang with its rafter intersecting with the fascia board and soffit (underside of Overhang).   Your Fascia  plays a critical role in keeping moisture out of your attic. and it's absolutely important to maintain your soffit and fascia in pristine condition  in Sunrise Fl.
If your fascia is defective and requires repairs, we can help. Call Ricketts Roofing And Construction at 954-588-5670 today and one of our certified roofers will come out to inspect your fascia, assess the damages and provide an estimate for the repairs.
General Construction Services Sunrise, Fl
When it comes to home remodeling, kitchens, bathrooms, window and door replacement we can help. We know homeowners like you can be very overwhelmed by the numerous  choices and options one must sift through. You are forced to  consider and evaluate, performance, noise reduction, ease of operation, environmentally friendly materials and appearance. 
At Ricketts Roofing And Construction our mission is to help simplify your decisions by  educating homeowners about the products and processes, so you can make the best decision based on their needs, performance, tastes  and budget. Our service is second to none and all of our employees take pride in performing your work as displayed in the high quality craftsmanship. Call us today to book your consultation at 954–588-5670.
Stress Free Shingle Roofing Service
Easy & Simple Booking Process
Stress - Free Roofing Process

Quality Work Guaranteed Always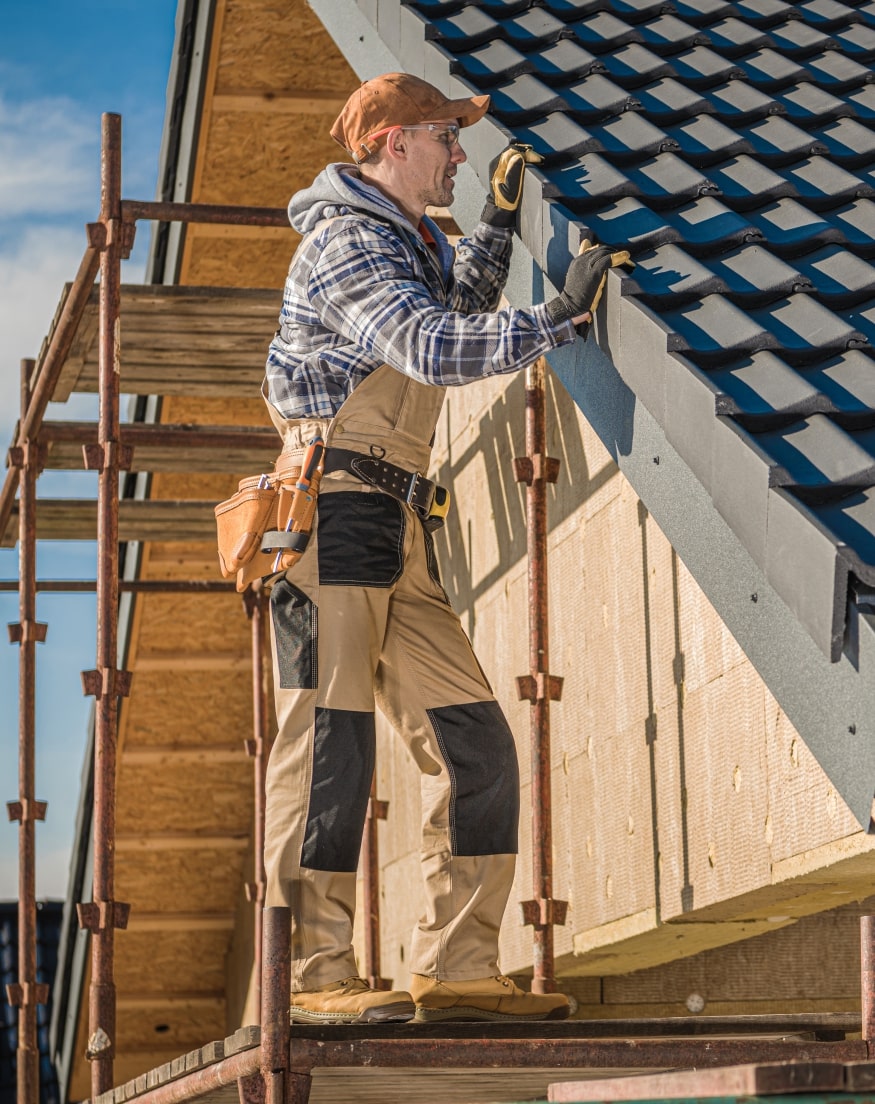 Why Choose Us For Your Next Project In Sunrise,Fl
Well, there are many reasons why we continue to be the roof repair service of choice for homeowners in Sunrise, Florida. However, as someone who might not have used our service yet, here are a couple of reasons why people choose us to replace and repair their roof:
Sunrise is a city in central-western Broward County, Florida, United States, and is a principal city of the Miami metropolitan area. As of the 2020 census, the city had a total population of 97,335.
The city of Sunrise  is located in  central-western Broward County, Florida. Incorporated in 1961, the original intent was  for the area to be developed as a residential  community. Over the years the city has had intensive  economic growth to support its diversified population of approximately just under  100,000 residents, making Sunrise  the 26  largest city in the state.
Things to do in The City of Sunrise, Fl.