Fort Lauderdale Premier Residential Roofing Services Company
Heret To Solve All Your Roofing And Construction Problems!
Fort Lauderdale trusted  residential roofing services contract, equipped to  handle your full-scale roofing needs, from roof replacement and roof repair since 2013. 
TRUSTED BY TOP INDUSTRY ORGANIZATIONS: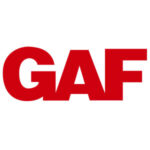 Most Trusted Residential Roofing Services Company Fort Lauderdale
Looking for home improvement  services for your residential  or commercial property? Ricketts Roofing & Construction  installs. roofing as well as  general construction  repair and replacement services. The condition of the  building elements are critical to your own health, well being and safety.
 When these systems  starts to fail, it can be difficult to determine if you need a minor repair or a full scale  replacement. Not to worry, that's where we come in. Our roofing contractors will  conduct your  assessment to pinpoint the nature and extent of the problems.  We will give you an accurate picture and advise you on the best solution. From there, they provide all information regarding your choices to help you make the best decision for your home. We value your time, which is why we complete home services projects quickly and with the best customer service. Need an assessment for your home services project? Give us a call today at 954-588-5670 for our0 home services in Fort Lauderdale, Lauderhill, Tamarac and other surrounding  Florida cities
Working on your business, while you stay in business!
Expert Roof Replacement Contractors
Whether its a  roof replacement services, or a repair, it's important to understand a variety of things when hiring a roofers. We have anywhere from 5-25 year workmanship warranty options on our work! Because of our commitment to you, we only use the best products in the industry, which are time tested and dependable. Installation is with the latest techniques, to deliver a top quality job for you all  at an affordable price while ensuring you have a quality experience.  Call us with any question you may have so we can walk you through the process.
Roof Installation , Repair And Maintenance Services
While your roof protects your home from the brunt of the storms, there are other areas of your home that provide valuable support. Your gutters are crucial in removing excess water from your home. This system catches and draws water and run off away from your roof and home exterior, preventing water damage. When your gutters rust, are damaged, or are clogged, they cannot perform properly, leaving your home open to rot and mold.
Protecting What matters most to you!
Fascia Boards and Soffit , when installed correctly, can keep your home safe from rain, rodents and wind. However, when installed incorrectly, you could be facing many different problems. Water and moisture can make their way under the boards causing mildew and damage to your home's structure. Your Soffit  can crack or rot, leaving your home unprotected.
Ricketts Roofing & And Construction provides full replacement, repairs, installation  and  maintenance services for your fascia and soffit, restoring your home's to its pristine beauty and protection.  Our team of expert roofing contractors pride themselves on completing your home services project quickly and with the best quality available. Give us a call today at 954-588-5670 for our home services in Fort Lauderdale, Lauderhill, Tamarac and other surrounding  Florida cities
Call Us Today
When you need quality roofing or home services, call Ricketts Roofing And  Construction We can take care of your project, no matter how big or small. Whether it is a shingle repair or a soffit and fascia  replacement, we will always treat you to the best customer service in the area,
Our Roofing Services Process
Why Choose Our Residential Roof Installation And Repair in Fort Lauderdale Fl?
Well, there are many reasons why we continue to be the roof repair service of choice for homeowners in Fort Lauderdale, Florida. However, as someone who might not have used our service yet, here are a couple of reasons why people choose us to replace and repair their roof:
We have a team of certified roofing experts who start with a thorough inspection of the roof. Our goal is to find everything that's possibly wrong with it (roof) and make a list of all the repairs needed. We will then, if required, work with your insurance company or provide you with a quote. That said, our prices are highly competitive, all without compromising on using certified technicians or the quality of materials used.  
Roofs built using the best quality materials tend to last the longest, ensuring the best value for money. That's why we use nothing short of the best materials. While it may cost up to around 10% to 20% more, it lasts twice as long as ones (roofs) built with low-quality materials.
Seasoned Residential Roofing Experts
Ricketts Roofing And Construction  has been providing the best, most reputed roofing services for over a decade. We have a qualified team of professionals who can inspect and repair any roof. Our company's excellent reputation speaks for itself.
Excellent Customer Service
We ensure that all our clients, both prospective and past, continue to enjoy the best customer service. Whether you have a question about our roof repair service, want to get a quote, or need us to inspect your roof, our team works to your satisfaction.
Fort Lauderdale Residential Roof Repair Services We Offer
Roof inspections are significant for ensuring that your roof is up to standard. People tend to get their roof inspected prior to selling their home or after severe weather has hit, but a roof should be inspected every few years at the very least. At Ricketts Roofing And Construction, we offer free roof inspections, and service any and every type of roof. We make sure to look at everything involved in making a roof function properly, including shingle condition, gutters, pipes, and the flashing as well as fascia.
Whether your shingles have faced severe wear over the years or you need to replace an old ventilation system, it may be time for a roof replacement. Common signals that you need a roof replacement can include leaks, damaged or missing shingles or damaged flashing. If you are seeing any signs that your roof may need a replacement, make sure to contact a reputable roofing company like Ricketts Roofing And Construction. 
By scheduling occasional maintenance for your roof, you are taking a proactive step to reduce costly repairs and replacements. Few of us enjoy paying for roofing repairs, but it's a fact of life. What if you could prevent such costs, though? Thankfully, you can! Maintenance and preventative care tackle minor issues today, long before anything major crops up. Contact our Fort Lauderdale residential roofing company today!