Roofing Companies that Finance South Fl
Have a leaky roof or other roofing  needs, we definitely like to help. Our licensed and experienced roofing experts, in  are here to help you at every phase of your roof replacement journey, From your first call to nailing the last shingle down. Whatever the situation, do let us know by filling out the form to access your free inspection.
Best Residential roofing Company Near Me
Trusted by numerous home owners for their roofing and construction projects !
Financing Your Roof Replacement
Do you have a leaky roof or other roofing issues but just don't have the money to get it. Well we can help. Studies have shown where  many Americans are living paycheck to paycheck and facing serious economic hardships. It detail where   more than 50% of Americans cannot afford an unexpected expense of even $500. That's where financing your roof replacement, windows and doors comes in. If you have a leaky, deteriorated or damaged roof  and require financing, do not hesitate to call.  We are all too familiar with the many economic pitfalls you may face that requires urgent and immediate attention.
We know these issues may have you stressed out anxious and  probably feeling overwhelmed. The average cost of a new roof in the United States is approximately $15,000. This price tag alone is enough to drive you up the wall, knowing you need a proper roof over your head. Not to worry, we have helped countless homeowners just like you to get over these situations.  We've teamed up with top financing companies that  offer you affordable and easy payment plans, with zero out of pocket to start. These solutions affords you the opportunity to replace your roof, winds and doors, with low monthly payments getting you the exact roof replacement and home improvement you need.
Our roofers  are experts installers  and can repair many roofing systems, with a range of materials. So, whether you need a residential roof or home improvement financing, we've got you covered. Ricketts Roofing And Construction  is your best choice for replacement financing contractors near you . As a certified roofing company, our experience and skilled roofers  can tackle your job and handle it  efficiently.  Contact one of the best roofer for  a solution to your  roofing and construction problem today at (954-588-5670) or get a FREE quote online.
Reliable Local Roofers Offering Affordable Solutions
Ricketts Roofing & Construction Is A Premier Roof Financing Contractor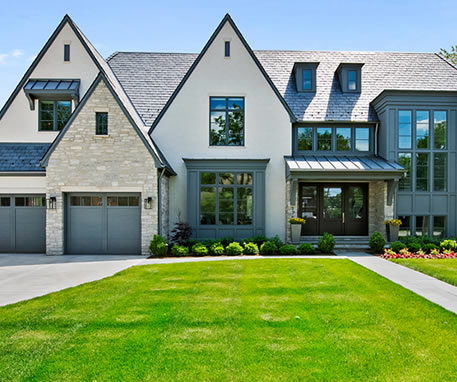 Financing Your Residential Roof Replacement
Your roof does more for your home than any other feature. It protects you from the elements while keeping the rest of your home's structure functioning properly. Our certified roofing specialists help keep your home's roof in excellent condition.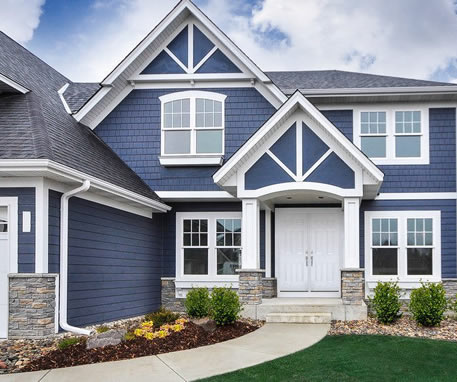 Financing Your Major Remodeling And Construction Services
Exterior siding functions as a protective layer of your home. Without it, your home would be constantly exposed and vulnerable to the effects of the weather. Our roofing contractors have helped homeowners redo their siding.
Get A Great Return On Your Investment When You Access Residential Roof Replacement and Remodeling financing
Having a strong, sturdy and reliable roof over your head equals peace of mind for many home owners who live in Florida.  The roof is the first line of defense and protect you and your loved one's. When it comes time to sell and or upgrade, buyers often question the condition of your roof. Therefore the money  you  spend on your roof, will be well spent
This is backed up by the National Association of the Remodeling Industry's 2019 Remodeling Impact Report, homeowners on average recover 107% of roof replacement and installation costs when selling their home. The same report pointed out that new roofing consistently ranked at the top of most home buyers' priorities. This proves that new roofing is an excellent upgrade when it comes to boosting your property's real estate value. Without a doubt, financing a new roof replacement offers many upsides – providing homeowners an opportunity to increase their property's durability and the resale price.
Your Florida roof  will eventually wear  out and requires replacement. when this happens,call Ricketts Roofing And Construction at 954-588-5670 and one of our certified roofers will come out to inspect your fascia, assess the damages and provide an estimate for the repairs.
Residential Roof Financing Can Be Quick and Easy
When it comes to home remodeling, kitchens, bathrooms, window and door replacement we can help. We know homeowners like you can be very overwhelmed by the numerous  choices and options one must sift through. You are forced to  consider and evaluate, performance, noise reduction, ease of operation, environmentally friendly materials and appearance. 
We do everything in our power to make the process of applying for roof financing as seamless as possible. With extensive resources, comprehensive knowledge of your financing options, and the benefits of modern technology, we will guide you through every step of the process. It is possible to apply for roof financing on a mobile app, online, or by calling in and talking with our Customer Care Representatives. Whether filling out paperwork or electronic documents, our team is here to answer your questions and concerns. Once your information is submitted, an approval can arrive within minutes.
At Ricketts Roofing And Construction our mission is to help simplify your decisions by  educating homeowners about the products and processes, so you can make the best decision based on their needs, performance, tastes  and budget. Our service is second to none and all of our employees take pride in performing your work as displayed in the high quality craftsmanship. Call us today to book your consultation at 954–588-5670.
About Our Roof Replacement Payment Plans !
It can be a challenge to find trusted roofing companies that finance their services. At Ricketts Roofing And Construction, we know that paying for a new roof in just one or two payments is not feasible for most owners. We are proud to accept loans for new roofs and allows payments in monthly installments. Whether you choose an asphalt roof replacement or a metal roof replacement, we have flexible payment options to alleviate the financial burden significantly. Whatever your budget is, our team is ready to go above and beyond to find a solution for you.
Get Your Residential Roof Replacement Financing Today !
Ricketts Roofing And Construction
Quotes
Your project
The process starts with a repair or replacement proposal from Ricketts Roofing And Construction. The application process with Ricketts Roofing And Construction is fast and simple. Once financing is approved, the project is initiated and a monthly payment schedule is established. With financing through Ricketts Roofing And Construction, you don't have to max out your credit cards to get a great new roof and there are no pre-payment penalties.
How do I apply?
Applying is easy with Ricketts Roofing And Construction. Contact your project consultant to begin the process or  select  "Pace Financing to begin the application process and learn what your financing options are.  Read more  how to apply.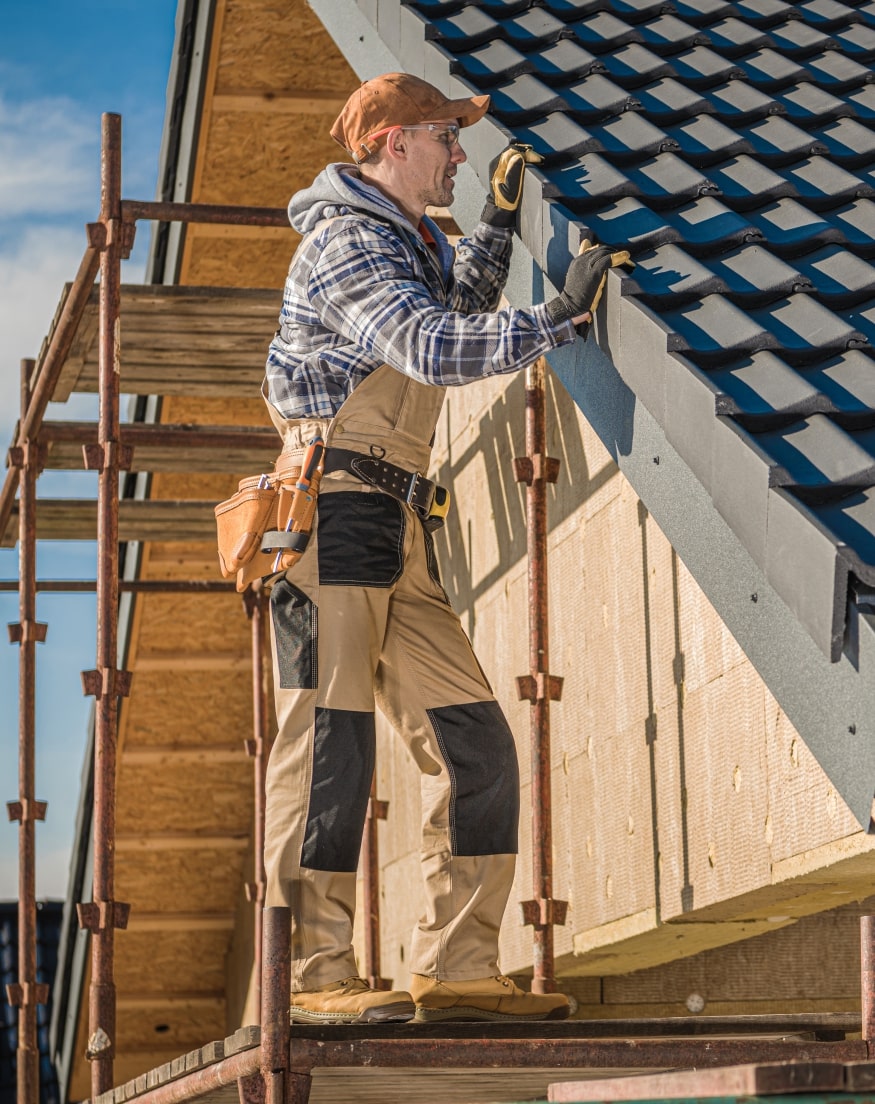 Why Choose Us For Your Next Residential Roofing Projectl
Well, there are many reasons why we continue to be the roof repair service of choice for homeowners in Fort Lauderdale, Florida. However, as someone who might not have used our service yet, here are a couple of reasons why people choose us to replace and repair their roof:
Winston and his crew came to my mom's house to install a new roof. They were professional and they completed the work in a timely fashion.
This roofing company did a wonderful job on my roof and was very professional
This is a great roofing company .They were fast and very professional
Ready To Take The Next Step?
Get The Roof You Always Wanted!!
Things to do in Fort Lauderdale Fl.